Great connectivity starts with great people.
A career at Lightwire is more than just a job — it's an opportunity to connect businesses and people. At Lightwire, we harness the power of connectivity to enable our staff, customers, and partners to do more. Join us to make a better connected world happen and accelerate your career.
When we celebrated our 15th birthday, we made a short video to give you a little bit of a feel for where we've come from, where we're going, and the people within the business.
Here's a collection of thoughts and experiences from the team.  
Technology is our means, humanity is our foundation. We embrace a set of values that power our results, shape our culture, and lead to strong relationships inside our company and out.
We are focused on the best outcomes for our customers, communities, and team.
We foster and challenge a highly capable and motivated team to be a bit better every day.
We are a talented and collaborative team who work together to create smart and innovative solutions.
No problem is too big. We are trustworthy, resourceful problem solvers who get the job done.
By joining Lightwire, you become part of a humble, hungry, driven and relentlessly customer focused team. The amazing experience we provide our customers doesn't happen by accident, it comes as the result of coordinated training and the delivery of targeted wellness initiatives.
Disclaimer, we don't have a fussball or ping-pong table, but we do have a program that adds real benefits that create genuine wellbeing to the team.
At Lightwire we strive to understand the needs of our people and aligning our efforts with these to ensure every team member feels valued for the contribution they make. 
Once someone joins the Lightwire team, they rarely leave.
What career progression looks like
Great careers don't happen by accident. Over the years, many of Lightwire's team members have found their careers take off as they grew with the business.
Here are examples from the team detailing their professional journeys within Lightwire.
Lightwire's recruiting process
The recruitment process might differ per role. Below is a rough guideline on what you can expect when you apply.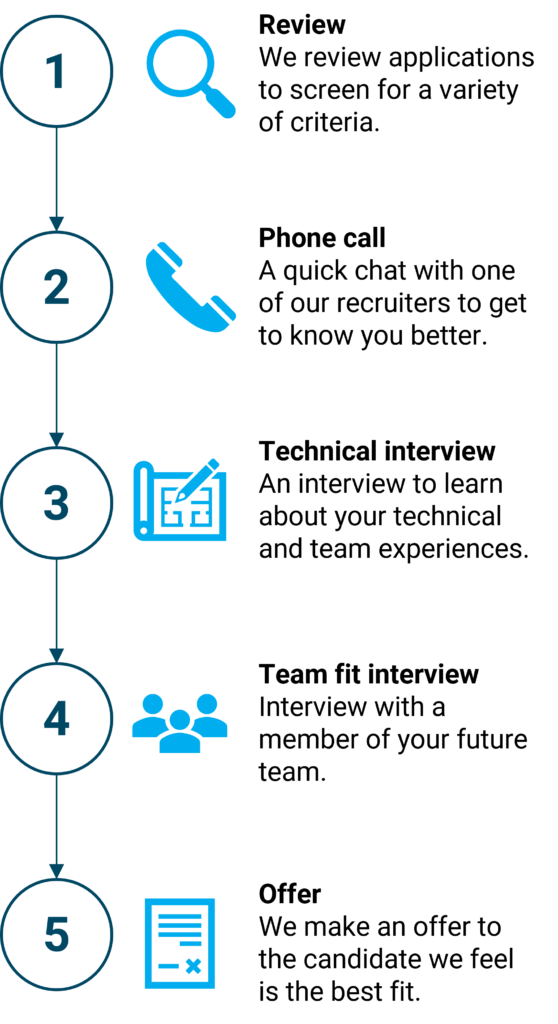 Job opening or not, we're always keen to hear from talented people who believe they have something unique to contribute to Lightwire or our partners and clients.
Lightwire is actively looking for the following;
We have a rare opportunity for a passionate and self-motivated Personal Trainer to join our team, and champion our health and wellbeing culture across the LondonGreen Group.    
Is this you and you're just looking for a reason to apply? Let's see if we can help with that.  
Imagine working with a team of hungry, humble and smart professionals. 
Within a role where you can have an enduring impact on individuals, and influence workplace wellbeing 
For a company that operates on high trust, fostering an environment that actually embraces modern ways of working. 
If this sounds like you, then let's have a chat!  
What you'll be doing? 
From personal training sessions to wellbeing initiatives, you will have a unique opportunity to provide health and wellbeing coaching to employees across the LondonGreen Group.  
As the Personal Trainer & Wellbeing Coordinator it is your mission to inspire employees to uncover what wellbeing means to them, and align goals that enable them to achieve the lifestyle they wish to live – whether that's exercising more regularly, achieving a physical goal they've set for themselves (such as a marathon), or even simply creating a more balanced lifestyle. 
A week that offers variety, each day will be unique and rewarding. From 1:1 training, group training, wellness plan discussions, leading wellbeing initiatives, and exploring topics that will support the team or an individual, you'll play a key role in inspiring, motivating and holding team members accountable towards their wellbeing.  
We are willing to shape this role for the right person's skills and experience, but a high-level view of activities in the role include: 
Lead personal training sessions with staff; including group training sessions, 1:1 coaching and mobility training (we have partnerships with three gyms across Hamilton, and arrangements with our remote staff) 
Lead wellbeing coaching and planning with staff; including guidance and accountability for wellbeing related goals such as nutrition, sleep, work / life balance.  
Champion LGG's Wellbeing Programme, leading initiatives such as social activities, educational seminars, team challenges, external health checks – anything that will drive and support employee wellbeing. 
Champion Wellness hub engagement (Group's wellbeing intranet). Research and circulate information on topics of interest e.g., tips on reducing stress, sleeping well etc.  
Haven't heard of the LondonGreen Group before? 
The LondonGreen Group consists of IT Partners and Lightwire, in which this role will share their time across. In case you're not familiar with the group entities – IT Partners provides IT support for mid-sized businesses based in the Waikato whom have growth aspirations, and Lightwire is an Internet service provider who supplies Rural internet across the Waikato, BOP and Business internet across NZ and Aus. Our group headcount currently sits at 110 employees. 
We aspire to be an employer of choice through working with the best, providing opportunities for our Team to do extraordinary things, and work to ensure that each member of our Team feels appreciated for the hard work and value that they bring to our organisation. We trust our people and give them the autonomy and opportunity to take the reigns of what they do – we want our team to get excited to come to work each day. 
What sort of candidate are we looking for? 
We are invested in finding the right person for this role, and the successful candidate needs to hold the following skills, experiences and strengths: 
Personal training qualification and proven personal training experience is a requirement.
Health & Wellbeing Coaching is a bonus.
Proficient in Microsoft 365 products, specifically Word, Powerpoint, and Outlook.  
Influential leadership – Influences people on the journey, leading others to deliver on the vision and scope. Embraces new ideas and naturally innovates. 
Effective communicator – Clear and timely, with excellent written and verbal communication skills.  Comfortable with tackling conflict, and leading group engagements.  
Continuous improvement - Question how things are done; seek to improve, yourself, the company, our team's outcomes. 
What's next? 
While this role is a full-time role, we are open to flexibility with hours.   
If you are interested in this role and meet the above requirements, then please apply online today. We start considering applications as soon as they arrive so encourage you to apply early.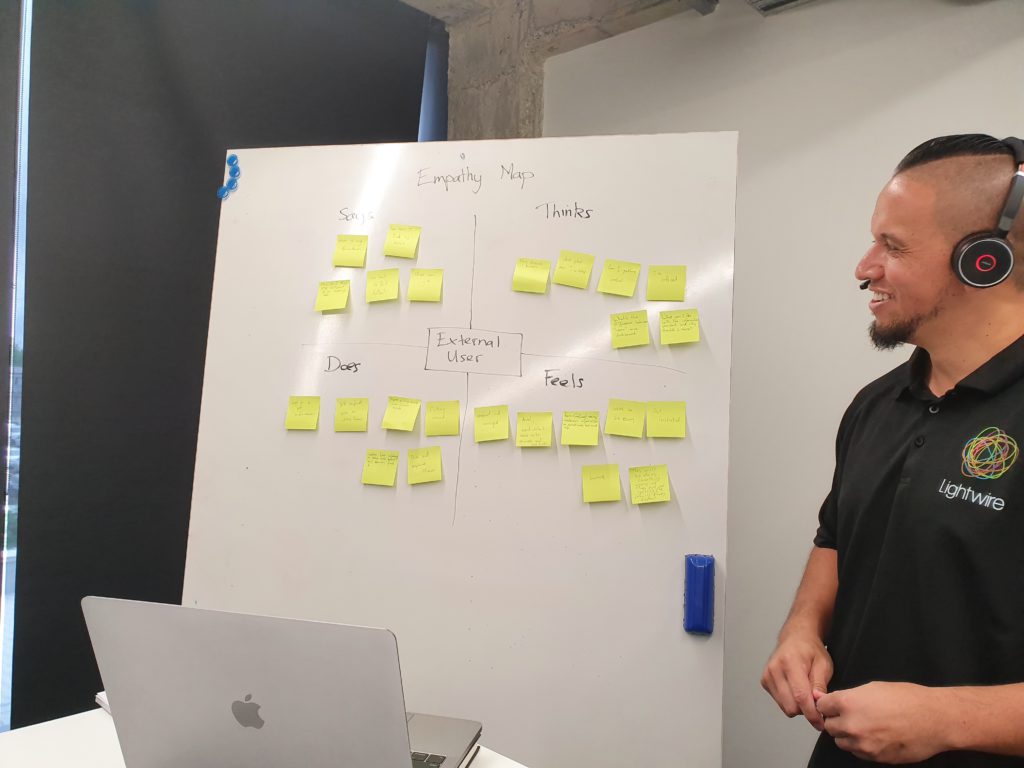 After 6 months with Lightwire, Network Operations Centre (NOC) team members are invited to join our Cadetship program which runs for a 2 year period. During that time you will learn new skills, are presented with opportunities to grow professionally, and are mentored in an area of their interest. 
The NOC Cadetship program is here to;
What your first
months will look like
Alongside ensuring candidates are the right fit for Lightwire, we are aggressively transparent about what it's like to work for Lightwire – knowing that there's nothing worse than joining a company to find out months later that what you thought you were signing up for hasn't lined up as expected.
We want to ensure candidates fully understand the work they will be doing, and how we operate as individuals, a team, and a company.
Here's what you can expect throughout your first month working for Lightwire.