Great connectivity starts with great people.
A career at Lightwire is more than just a job — it's an opportunity to connect businesses and people. At Lightwire, we harness the power of connectivity to enable our staff, customers, and partners to do more. Join us to make a better connected world happen and accelerate your career.
When we celebrated our 15th birthday, we made a short video to give you a little bit of a feel for where we've come from, where we're going, and the people within the business.
Here's a collection of thoughts and experiences from the team.  
Technology is our means, humanity is our foundation. We embrace a set of values that power our results, shape our culture, and lead to strong relationships inside our company and out.
We are focused on the best outcomes for our customers, communities, and team.
We foster and challenge a highly capable and motivated team to be a bit better every day.
We are a talented and collaborative team who work together to create smart and innovative solutions.
No problem is too big. We are trustworthy, resourceful problem solvers who get the job done.
By joining Lightwire, you become part of a humble, hungry, driven and relentlessly customer focused team. The amazing experience we provide our customers doesn't happen by accident, it comes as the result of coordinated training and the delivery of targeted wellness initiatives.
Disclaimer, we don't have a fussball or ping-pong table, but we do have a program that adds real benefits that create genuine wellbeing to the team.
At Lightwire we strive to understand the needs of our people and aligning our efforts with these to ensure every team member feels valued for the contribution they make. 
Once someone joins the Lightwire team, they rarely leave.
What career progression looks like
Great careers don't happen by accident. Over the years, many of Lightwire's team members have found their careers take off as they grew with the business.
Here are examples from the team detailing their professional journeys within Lightwire.
Lightwire's recruiting process
The recruitment process might differ per role. Below is a rough guideline on what you can expect when you apply.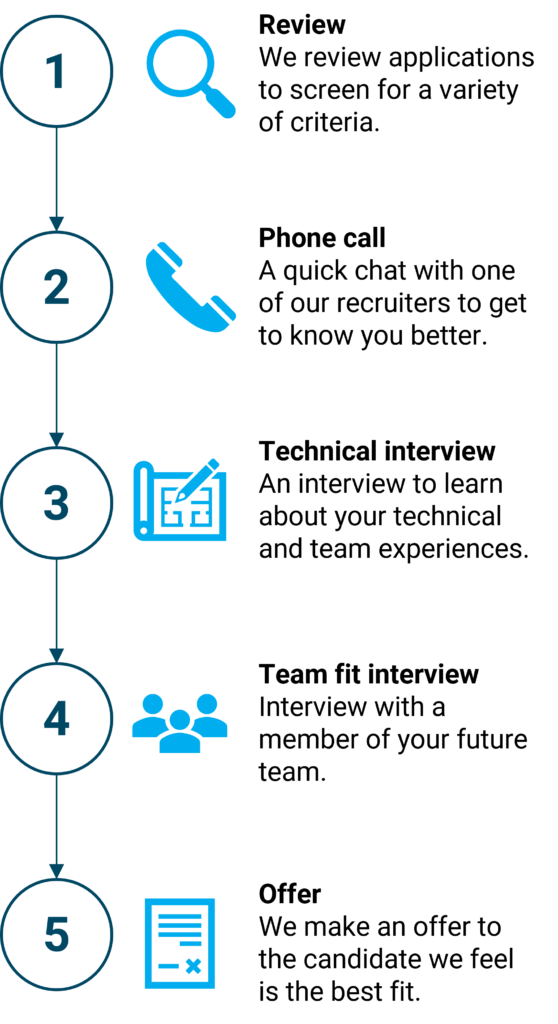 Job opening or not, we're always keen to hear from talented people who believe they have something unique to contribute to Lightwire or our partners and clients.
Lightwire is actively looking for the following;
Lightwire is responsible for providing the rural communities of Waikato & Bay of Plenty with fast, reliable rural broadband. Voted Best Rural Service Provider for the second year running, we are passionate about our customers and helping them with their queries.
To support the growth of Lightwire we are looking for a proactive and customer-focused individual to join our sales team as a Rural Support Specialist.
This is a full-time position with competitive compensation and benefits packages. If you are passionate about the customer experience and are excited about the opportunity to make a positive impact in rural communities, we encourage you to apply.
What you'll be doing?
Working as part of Lightwire's NOC Team (Network Operations Centre) this exciting opportunity will see you responsible for providing an outstanding customer experience through handling and resolving customer queries within designated service level agreement timeframes. Our Rural Support Specialists are the first port of call for all sales & account related enquiries and are responsible for supporting Lightwire customers with all their account needs.
Your passion for supporting and upholding the best customer experience will be at the core of everything you do.  We have an awesome (and growing) customer base spanning across the Waikato and Bay of Plenty, and a strong reputation for the authentic customer service we deliver.  A key part behind this is attitude and having a team of down-to-earth, caring, and passionate professionals – does this sound like you?  
With endless support and room to grow, you will be surrounded by like-minded professionals (and one other Rural Support Specialist persons) who aspire to create the best place to work and provide the best service to our customers. 
With experience in a customer service/sales support-like role, you will be working with new and existing customers through an array of channels, including web chat, phone, and email.  
Key responsibilities within this role include: 
Timely handling of sales-related requests 
Validation and allocation of received orders
Billing accuracy – handling payment queries 
Why Lightwire?
We strive to be the foundation from which great things happen. Lightwire provides the building blocks on which our partners build their success, we bring internet to areas where there was none, and we enable our staff to flourish professionally. We work to ensure that each member of our Team feels appreciated for the hard work and value that they bring to our Team.
Some of the benefits of working at Lightwire: 
Extensive wellbeing programme 
Wellness allowance 
Clothing allowance 
Free home internet connection 
Top quartile salaries 
Flexibility 
Kiwisaver 4% 
Team & Family events 
If you're not familiar with Lightwire… we provide telecommunication services across New Zealand and Australia and are the largest independent wireless internet service provider in NZ. 
What you'll need to qualify for this role?
We are looking for a self-motivated professional who has a proven sales track record and a passion for technology.  Alongside this you will need; 
Minimum of 1 years' experience in a customer service role; preferably in B2C, sales support or account support. 
Industry experience in Telecommunications or a Managed Service Provider is a distinct advantage.
Excellent interpersonal communication skills, you need to be interested in technology and be driven to learn about the Telecommunications space.
Excellent communication skills, written and verbal. 
Computer literacy. 
What's next?
If you are interested in this role and meet the above requirements, then please apply online today.  We start considering applications as soon as they arrive so we encourage you to apply early.
Please note that on this occasion we are only accepting applications from New Zealand Residents, or those with a Residents Visa.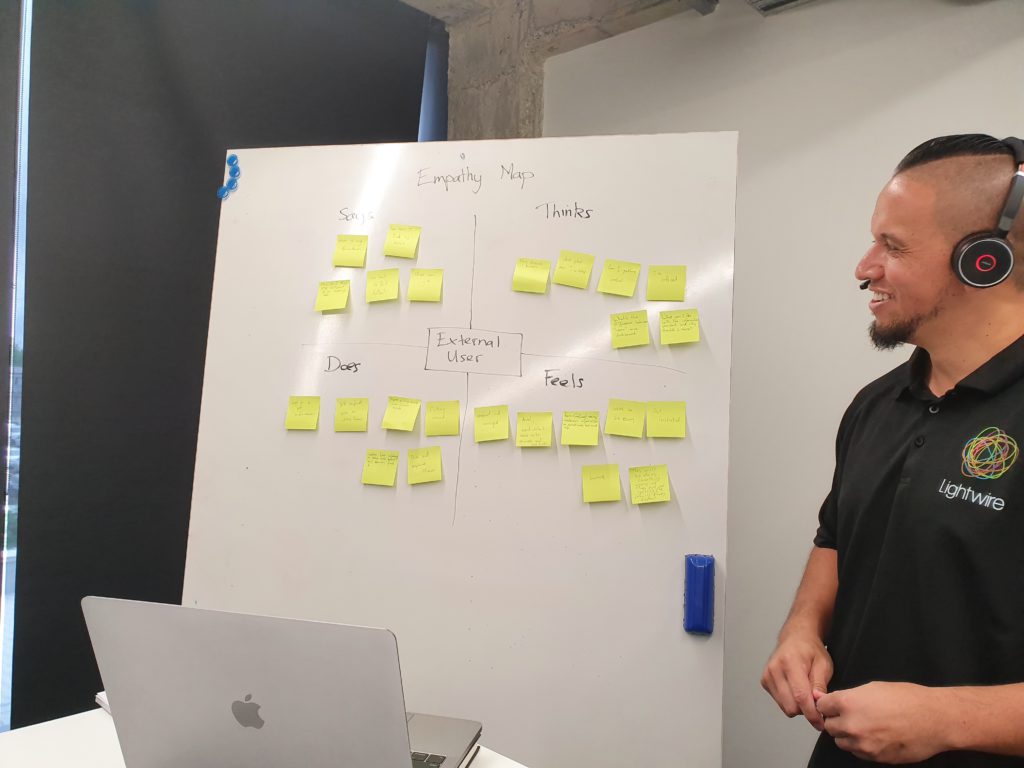 After 6 months with Lightwire, Network Operations Centre (NOC) team members are invited to join our Cadetship program which runs for a 2 year period. During that time you will learn new skills, are presented with opportunities to grow professionally, and are mentored in an area of their interest. 
The NOC Cadetship program is here to;
What your first
months will look like
Alongside ensuring candidates are the right fit for Lightwire, we are aggressively transparent about what it's like to work for Lightwire – knowing that there's nothing worse than joining a company to find out months later that what you thought you were signing up for hasn't lined up as expected.
We want to ensure candidates fully understand the work they will be doing, and how we operate as individuals, a team, and a company.
Here's what you can expect throughout your first month working for Lightwire.